To all of the people out there who have been disappointed with vegan white cake recipes, this cake is for you. It's light, it's fluffy, and it's tender. No bready texture, no brownish color, and ordinary ingredients too. What's my secret? Two: 1) I tested this 14 times and 2) A new way of thinking about vegan cake, which I'm introducing you to today.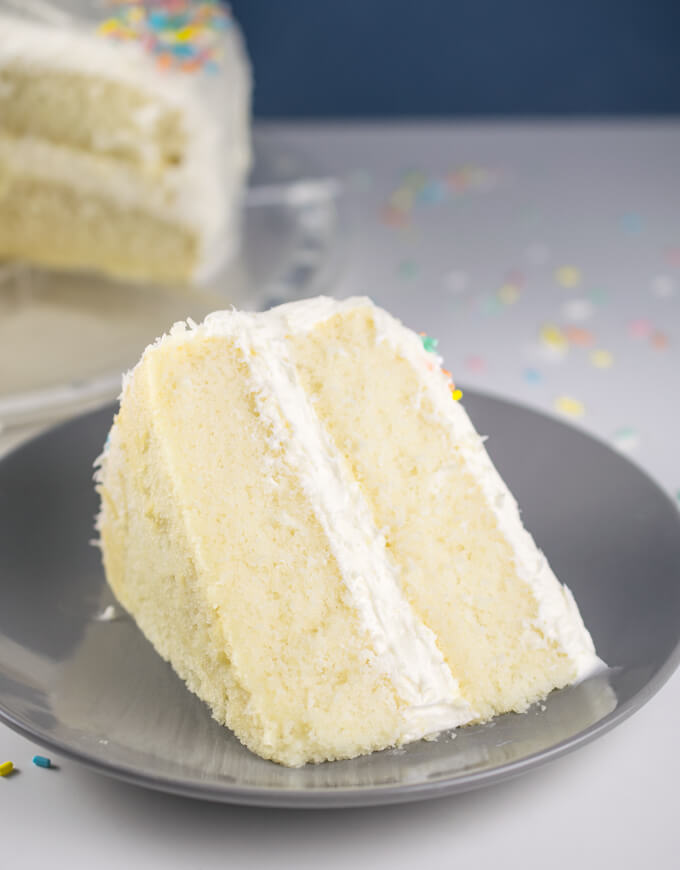 There are a few things about this vegan white cake I will discuss in more depth:
The mixing method
The flavor
The ingredients
The measuring method
Variations and troubleshooting
This post is a long one. If you're not interested in any of that stuff and willing to simply follow my recipe then go ahead and scroll down, or click/tap the "Jump to Recipe" button up at the top above the post. The best vegan vanilla cake around is in your future and you don't have to read my rambling to get to it!
…